My online session guitarist service provides bespoke guitar parts of the highest quality for your compositions.
I've performed live with artists such as Lionel Richie, Shirley Bassey and Vanessa Mae; played on TV with John Bon Jovi, Lady Gaga and Seal; recorded numerous advertising jingles for companies such as Heinz, Levi's, Saab; recorded over 30 albums at Abbey Road, Air and Angel Studios in London.
Let me bring my experience and creativity to your project!
The studio is equipped with PrismSound converters, Neve mic preamps and an extensive collection of mics, guitars, amps and effects pedals. Have a listen on my equipment page.
In addition to recording for established artists, film music, sample libraries and advertising jingles, I'm keen to work creatively with up and coming songwriters and composers and offer competitive rates for self-financed projects.
How it works More about Dave Testimonials
How it works...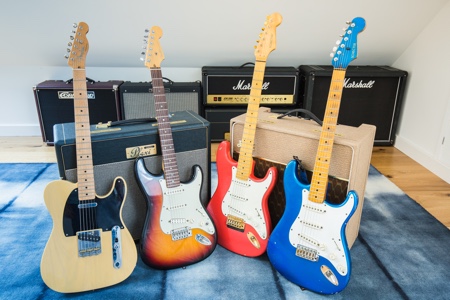 Contact me to discuss your requirements. I can read your written arrangement, work from chord charts or create parts from scratch, based on your suggestions.
This will depend upon time required, how many guitar tracks needed and useage. Initial adjustments are included. Further adjustments will be subject to an additional fee.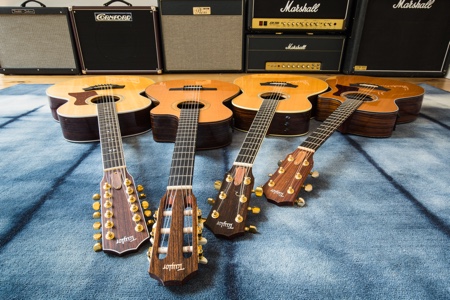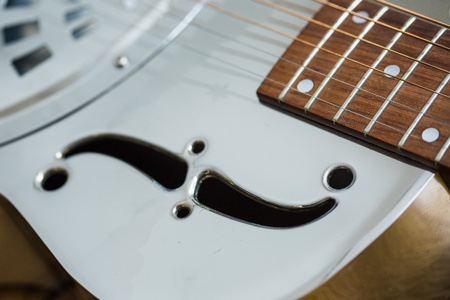 Send me a stereo mix of your track via Dropbox, Wetransfer etc.
I will send back a guitar heavy mix mp3 for your approval.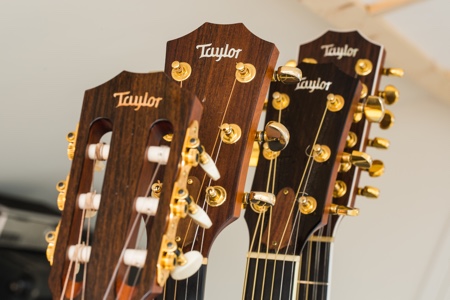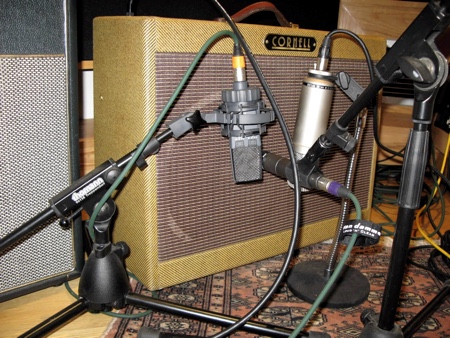 Let me know of any modifications that need doing.
Once you're satisfied, send payment by bank transfer or Paypal.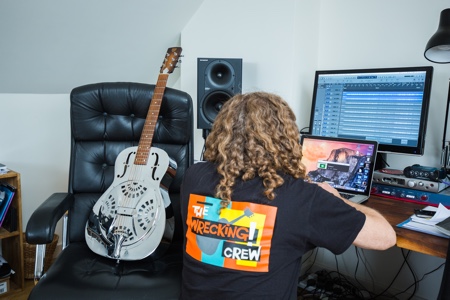 I'll send you the high quality audio guitar tracks.
Testimonials
Dave is a fantastic player - versatile, quick, knowledgable, helpful and extremely efficient. The ideal guitarist for all my diverse stylistic session needs. Whether its 00s Rock or 40s Jazz, and anything in between, Dave is my guitarist of choice.

Andy Spiller - Producer
I've known and worked with Dave since the late 80's on stage and in studio. He's quick, versatile and easy to work with, with great time and feel. Highly recommended.

Steve Williams - Chapel Studios
I have been working with Dave Holmes for over 15 years - he is and always has been my first choice guitarist. As a composer for TV, commercials and film, my deadlines are invariable tight. With Dave, I know I can get him in to the studio and, even with the vaguest of briefs, he will come up with great musical ideas and excellent suggestions for sounds. Perhaps most of all - and something I always look for - he is very easy to work with, very versatile and will work on something until it's right - without fuss and with good humour. One thing I must also say …his timing is superb! Of course, like all guitarists, he turns up to a session with far too many guitars!

What can I say ...use Dave, you won't be sorry!

Robert Hartshorne - Composer
Dave always slots in to any recording session instantly. The versatility on all the instruments he plays is extremely useful to any film composer who may need a whole range of Eastern European effects, pastoral classical guitars, 12 string, banjo or classic rock. He offers creative suggestions for layering different instruments to produce original textures which inject real spirit to the end result

Steve Hamilton - Honey Music